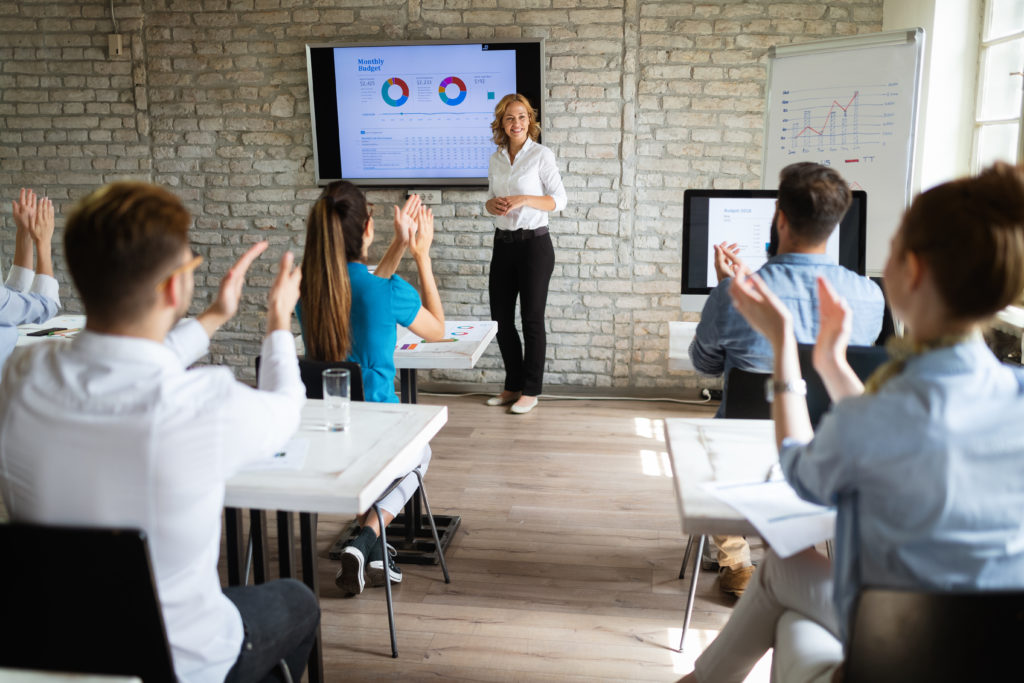 "In most seminars, I've gained one or two ideas. After the Presentation Skills Seminar, I have tons of ideas and information to implement them."
— C. Delby, Sammons Financial Group
"It was great! I thought I was a good presenter, but I have a list of ways to improve. Thanks, Dr. Brown!"
—C. Peary, Florida Department of Economic Opportunity
"This course would be valuable for both a 'newbie' speaker and a seasoned professional. Dr. Brown provided so many easy-to-implement techniques that I can put into practice right away."
— D. Edwards, Advanced Solutions International
Effective communication is critical to project managemen success. A critical aspect of communication is your ability to make presentations. Your presentation skill reflect on you, the project, the team and the organization. Like any craft, presentation skills can be learned, and there are tactics and tricks to becoming an effective presenter. In this course, you will discover everything necessary to create and deliver successful presentations. Even if you don't like giving presentations, you will master the secrets to comfortably and confidently deliver presentations that communicate what is necessary and bolster your credibility with the audience.
After completion of this course, you'll be able to:
Outline an informative presentation
Outline a persuasive presentation
Create an effective elevator speech for their project
Conduct presentations across teleconferences and webinars
Tailor a presentation for the decision makers/audience
Identify the ten things needed to analyze the audience
Balance stories, illustrations, examples, PowerPoint and content
Handle questions, disruptions and conflicts effectively
Simplify technical jargon to increase audience understanding and acceptance
Avoid common presentation mistakes
Make the audience remember the main points of the presentation
Augment a presentation with a compatible white paper
Learn how to prepare effectively to ensure professional and confident delivery
This course can be customized to your time schedule and is created for project managers, project team members and project stakeholders.